Home » Innovative techniques, Featured, Best Pratices
Sustainable technologies and tradition in the land of the Maasai
Author:Anna Toso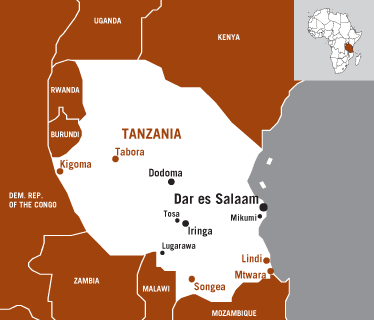 As a consequence of voluntary work in Tanzania, the author witnessed the difficulty of the Maasai population in adapting to the social-economical changes due to modernization. To the pastoral activity, once the principal means of living for this population and the cause for their semi-nomad style of life, an increasing tourist activity has been added. This means that the population is becoming more sedentary and therefore the needs tend to change.
Aim of the thesis is to develop the traditional Maasai houses making them stronger, bigger and more livable through scientific research, but maintaining the traditional materials i.e earth, that is highly available and cheap compared to the "European earth"=cement that has started invading their housing together with the ondulated plate covers o their roofs.
The main area of study was the Arusha region in the north of Tanzania: the author collected samples of the earth that she then analyzed in laboratory, testified the building of the Tembe, the Maasai traditional house, sketched drawings of them, studied the possible modifications to make the structures more durable and comfortable.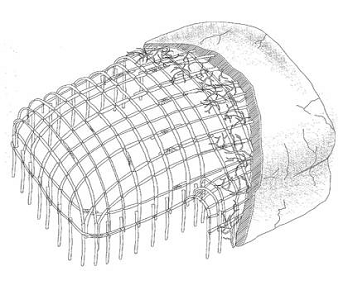 Tembe structure: on the wooden structure twigs or animal skins are set and then covered with mud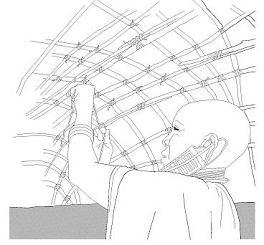 woman making the internal structure. The house is not high so from the inside it is possible to make the inner shell of the house by tying the twigs together.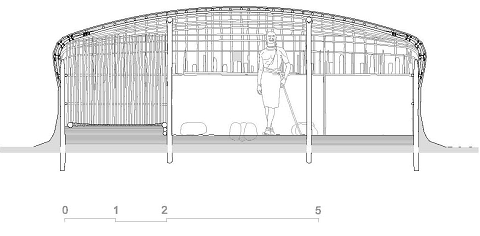 by analysing the behaviour of the structure it was possible to find the critical points of the structure and elaborate proposals like the strengthening of the wooden structure and the preparation of a basement, as well as the amelioration of the mud preparation.